Sacred Feet Yoga, an Interspiritual Tradition
Sacred Feet is an Interspiritual Yogic tradition.  The Five Teachings of Level One of Sacred Feet Yoga were revealed, or delivered by transmission, to Sw. Shraddhananda beginning on June 24, 2010 at 3 a.m. The terma process continued through July 5, 2010, and the first Sacred Feet Yoga Retreat was held at Slate Branch to a packed house in May 2011.
The spine of Sacred Feet Yoga rests in The Third Teachings of Level One which encourage seekers to open to Shaktipat, or the awakening of the Sacred Energy known as Maha Kundalini Shakti, or the Holy Spirit.
Sacred Feet is also an embodied Yoga.  After some time had passed, Sw. Shraddhananda received the Hatha Yoga asanas, or poses, to complement The Five Teachings of Level One.  Sacred Feet Hatha Yoga is very gentle.  Practitioners imbibe The Five Teachings into the very tissues of the body as the words are spoken aloud or whispered internally.
The Five Teachings of Level One of Sacred Feet Yoga are offered at retreats conducted by the Sacred Feet Yoga Acharyas, or in private sessions. People of all spiritual traditions, or none, are welcomed.  Interested persons should contact Acharya Jenny (Amrita) Williams in Somerset, KY at jennyannharness@gmail.com; Acharya Sandra (Chamatkara) Simon in Pittsburgh, PA at sandrajsimon@hotmail.com; or Acharya Sw. Prakashananda in the United Kingdom at swprakashji@gmail.com.
Sw. Shraddhananda
Founder, Sacred Feet Yoga
Acharya Sw. Prakashananda
Sacred Feet Yoga Senior Teacher
Acharya Sandra (Chamatkara) Simon
Sacred Feet Yoga Senior Teacher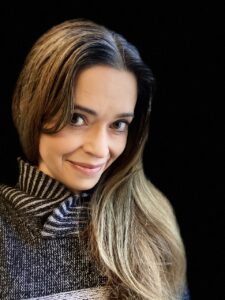 Acharya Jenny (Amrita) Williams
Sacred Feet Yoga Senior Teacher